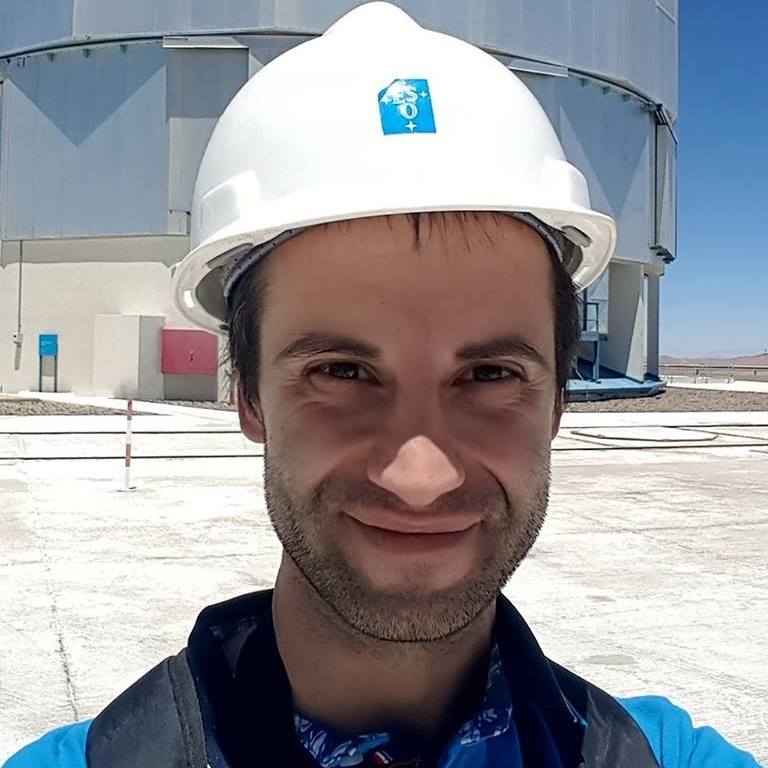 I'm Daniele Gasparri, born in 1983, astrophysicist, science communicator and astrophotographer with more than twenty years of experience.
I was born in a small town in the province of Perugia, in central Italy. I studied astronomy (bachelor's degree) and astrophysics (master's degree) in Bologna. I have traveled all over the world to discover Nature below and above me. If I had to describe myself with a sentence I would say that I am a citizen of the world raised on bread and the Universe.
I currently live in a city of 160,000 inhabitants, called Copiapó, in the middle of the Atacama Desert, in Chile, under the darkest and most transparent night sky in the world, surrounded by the largest astronomical observatories of the planet. Here I obtained a PhD in Astronomy and Planetary Sciences.
I have published over 35 books on astronomy, one on physics and one novel. I have written hundreds of articles for astronomy magazines such as Coelum, Sky and Telescope, Nuovo Orione. I regularly do astronomy courses and conferences, both face-to-face and online, in Italian, Spanish and English.
I have been taking photographs of the starry sky since the late 90s, both wide field and with my telescopes. I am Photo Ambassador of ESO, the European Southern Observatory.
At the academic level I have dealt with exoplanets, discovering, for the first time in the world with amateur instrumentation, the transit of a new planet in 2007. Currently my field of research is galaxies, in particular I deal with spectroscopy of nearby galaxies to investigate their properties. Here you find a list of my scientific articles.